News
FOR IMMEDIATE RELEASE
Attention Humans! The Tsunamibots new album "The Crushing" is now available for pre-order. As a special bonus The Tsunamibots will include immediate access to their new single "Tremoloid." Click the link below and ensure that you will be spared during the Robotic Revolution. 
">
">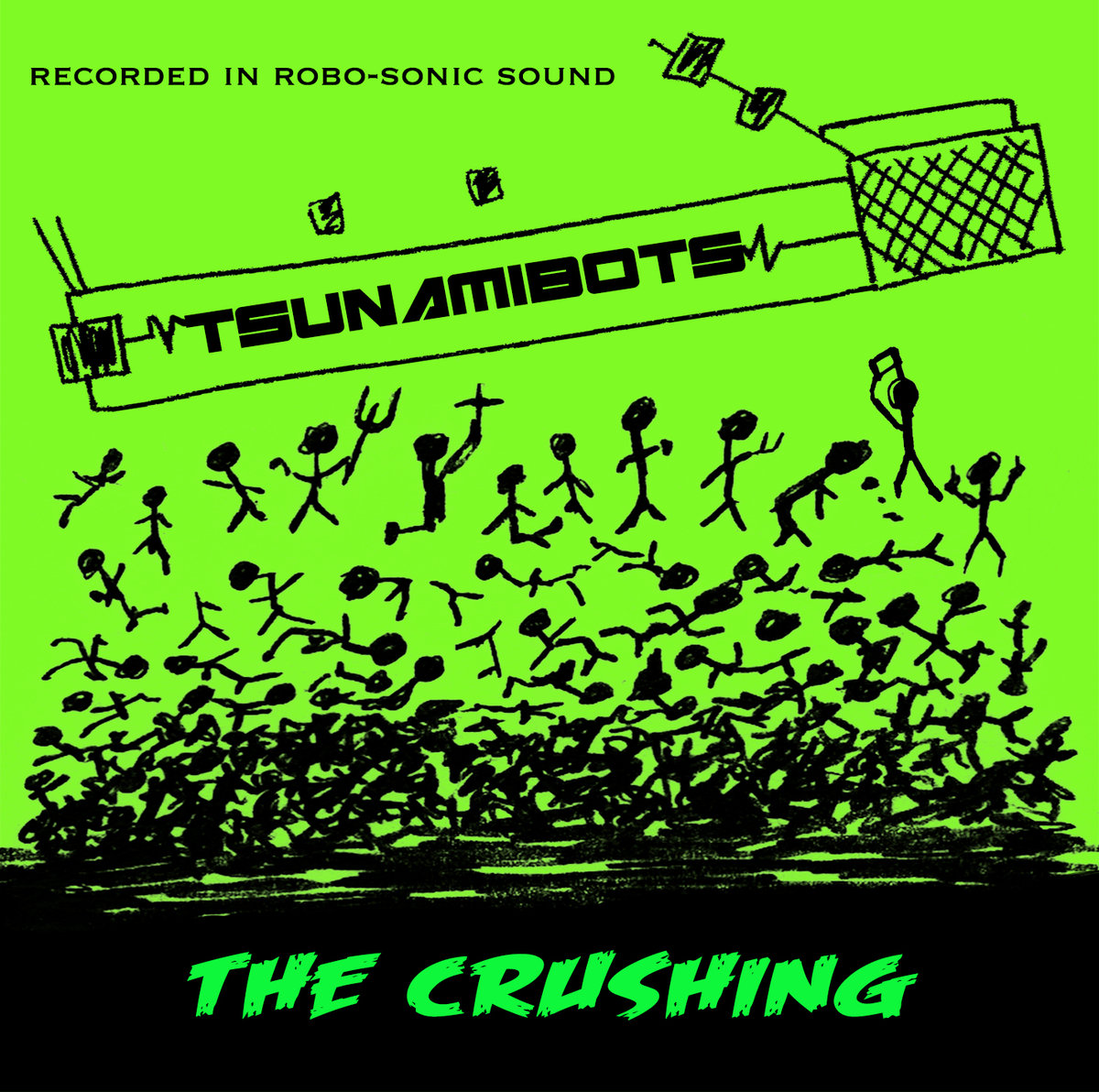 Pre-order of The Crushing and get 1 track now (streaming via the free Bandcamp app and also available as a high-quality download in MP3, FLAC and more), plus the complete album the moment it's released.
The debut full length album, has been professionally mastered by Rick Cramer for release by Sharawaji Records as a digital download, in addition to a full retail release as a Limited Edition Jewel Case CD.