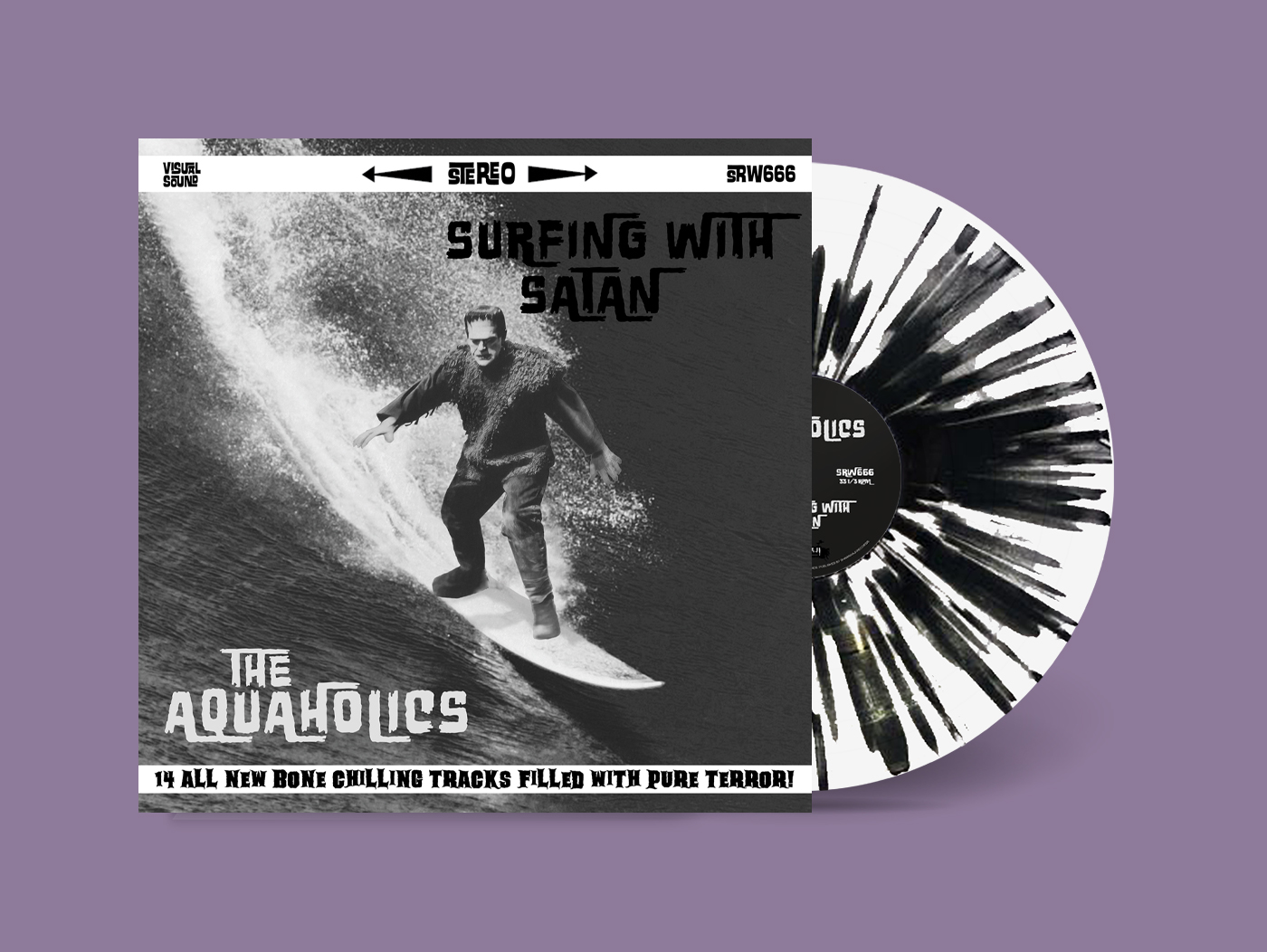 *** PRE-ORDER ***
SRW666 The Aquaholics - Surfing With Satan (Black Splatter on White 12" Vinyl LP)
Remastered and pressed on 150gm premium vinyl
Dark Satanic Instrumental Surf, Chicago Style.
Special pre-order pricing available until 31st October 2022. Buy it now -
This is expected to ship from Asia on or around October 31, 2022
Limited edition of 250
#theaquaholics #sharawajirecords #horrorsurf #surf #instro #reverb #twang
Details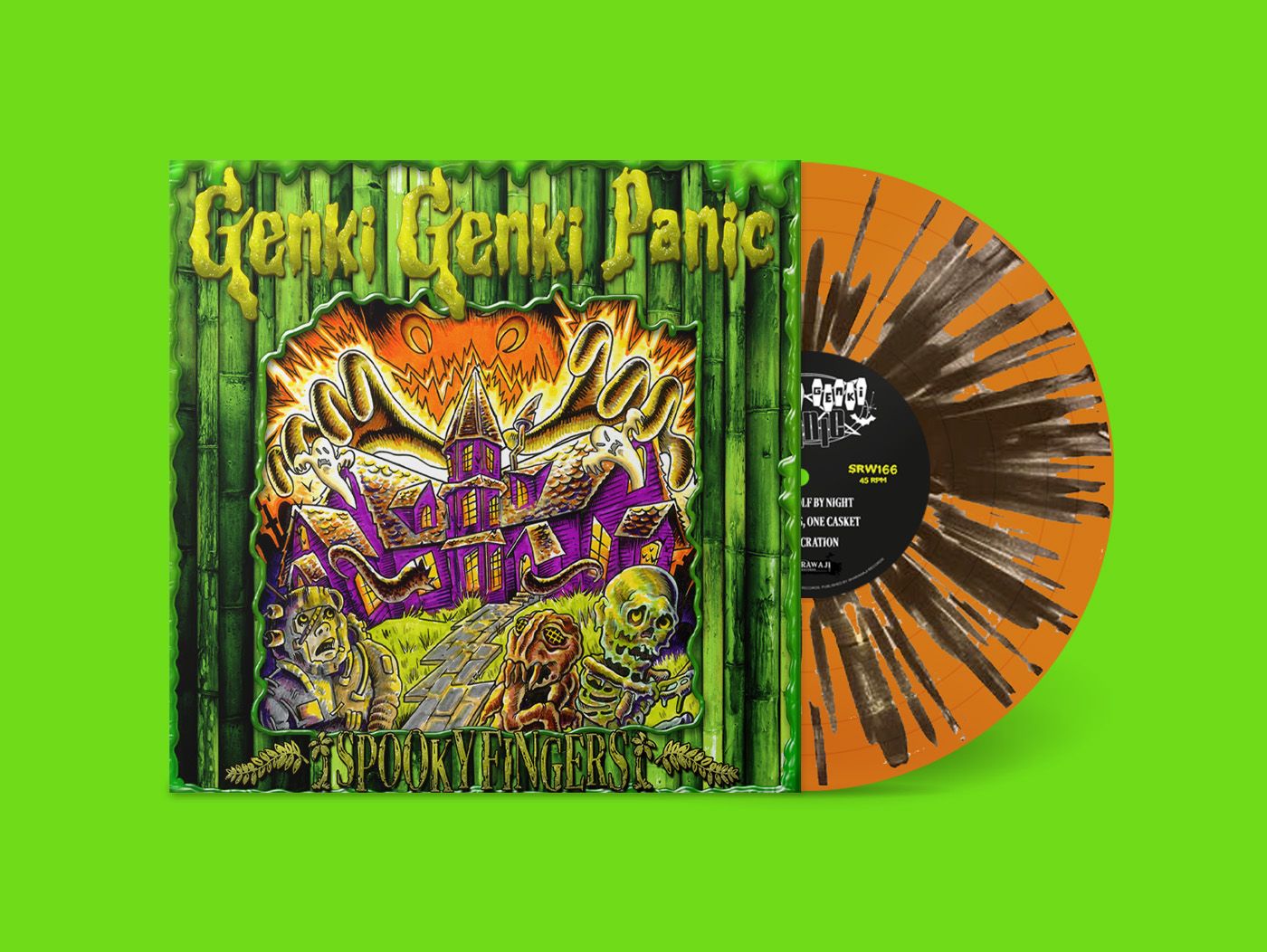 SRW166 Genki Genki Panic - Spooky Fingers (Translucent Orange and Black Splatter 10" Vinyl EP)
There are two colour variants of this legendary release available on premium vinyl for the first time. Message us if you want to buy the bundle.
Recorded at Sloan Zone Studios in Feb 2016.
Remastered in 2021 by Mind2Mass Studios.
Updated artwork by Rotten Yellow
Buy it now -
#genkigenkipanic #sharawajirecords #surf #surfmusic #instro #horrorsurf #darksurf #Chattanooga #horror #horrorpunk #spooky #surfrock #rock #reverb #twang
Details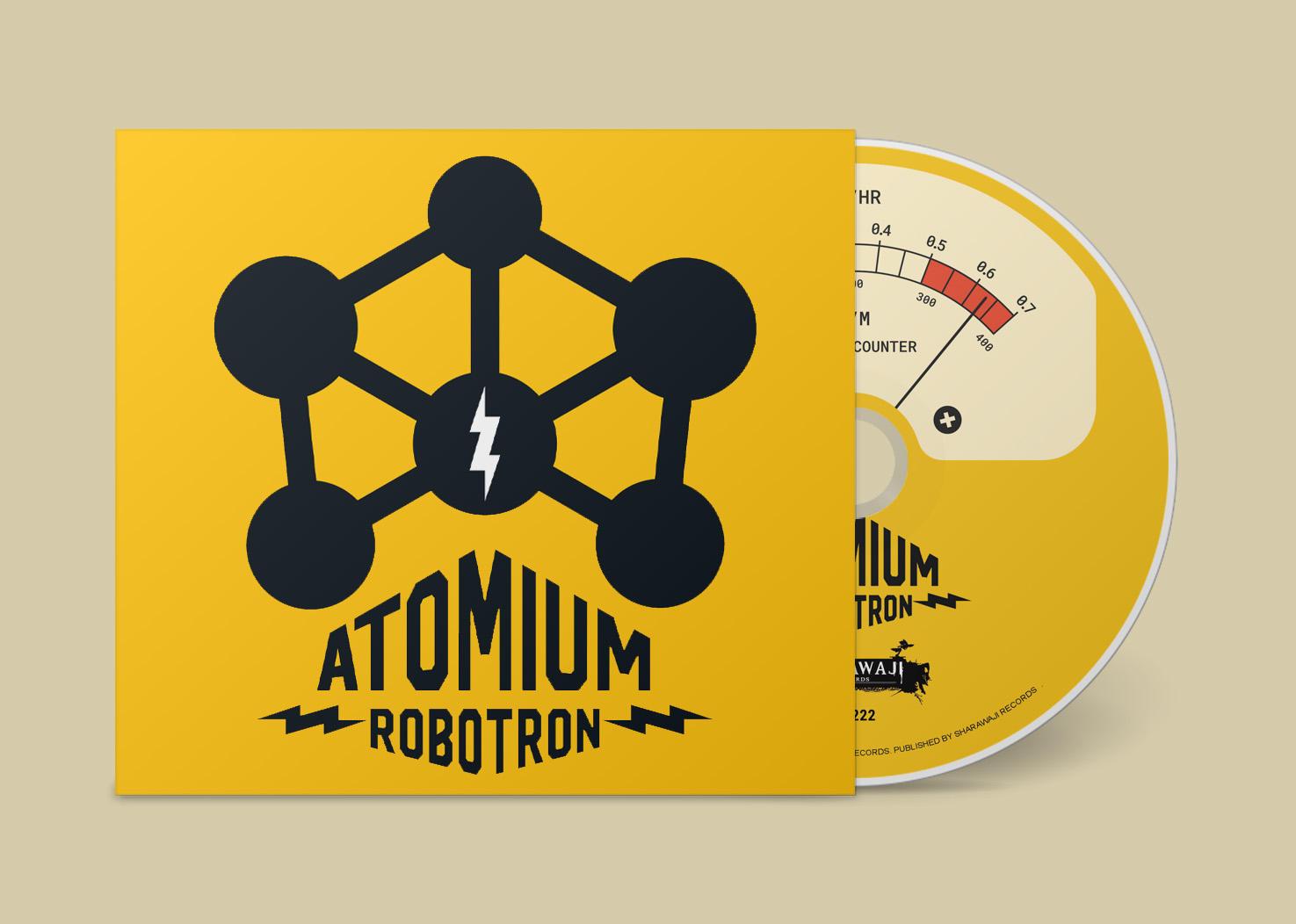 SRW222 Robotron - Atomium (Jacket CD)
Atomium is a 9 track album for fans of instrumental surf music, robots, kaiju monsters, sci-fi themes and more robots.
Influenced by Man...or Astroman, Dick Dale, Los Straightjackets, Robotron have managed to build their own sound mixing the reverb from surf music and the overdrive from rock and roll.  
#robotron #sharawajirecords #surfmusic #surfrock #surfpunk #astrosurf #robots #moam #kaiju #surf #instro #reverb #twang
Details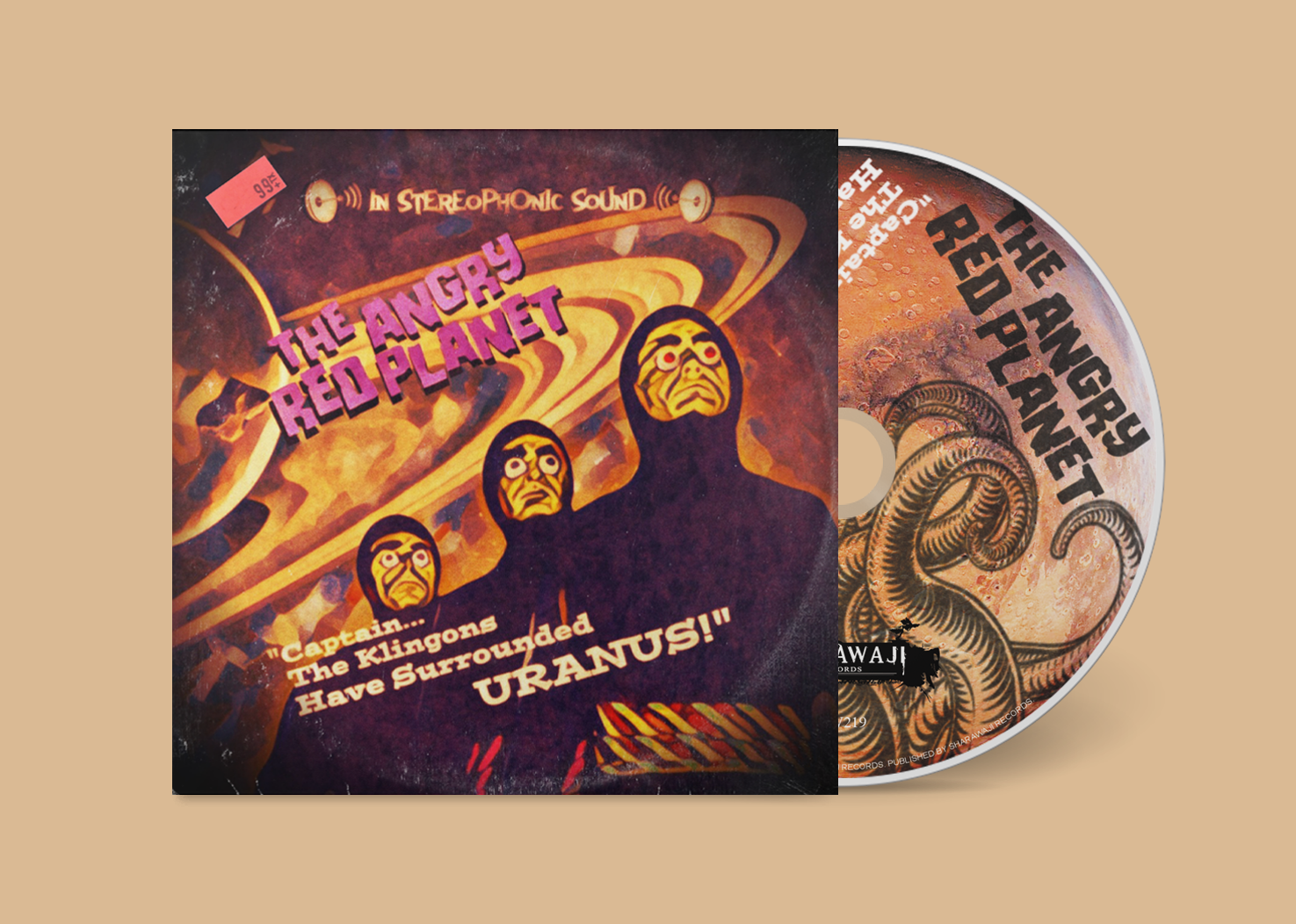 SRW219 - The Angry Red Planet - "Captain... The Klingons Have Surrounded Uranus!" (Jacket CD)
Combining elements of surf, rockabilly, 60's psychedelia, Morricone, 70's TV show themes, vintage sci fi/horror, and a touch of sophomoric humour; The Angry Red Planet merges the sounds of the rock n roll's early years with the punk and thrash of the '80s. An instrumental mutant hailing from Canada's North West, creating unexpected and bizarre musical soundscapes... for those who dare!
The Angry Red Planet's debut features vintage aural aesthetics channeled through unique and unlikely arrangements. Alternately blistering, ridiculous, and introspective, "Captain... The Klingons Have Surrounded Uranus!" is a warped journey through 8 disparate yet cohesive tracks of guitar forward instrumentals that don't take themselves too seriously.
Buy it here -
#theangryredplanet #sharawajirecords #klingons #uranus #startrek #surfmusic #astrosurf #psychobilly #surfrock #surf #instro #reverb #twang
Details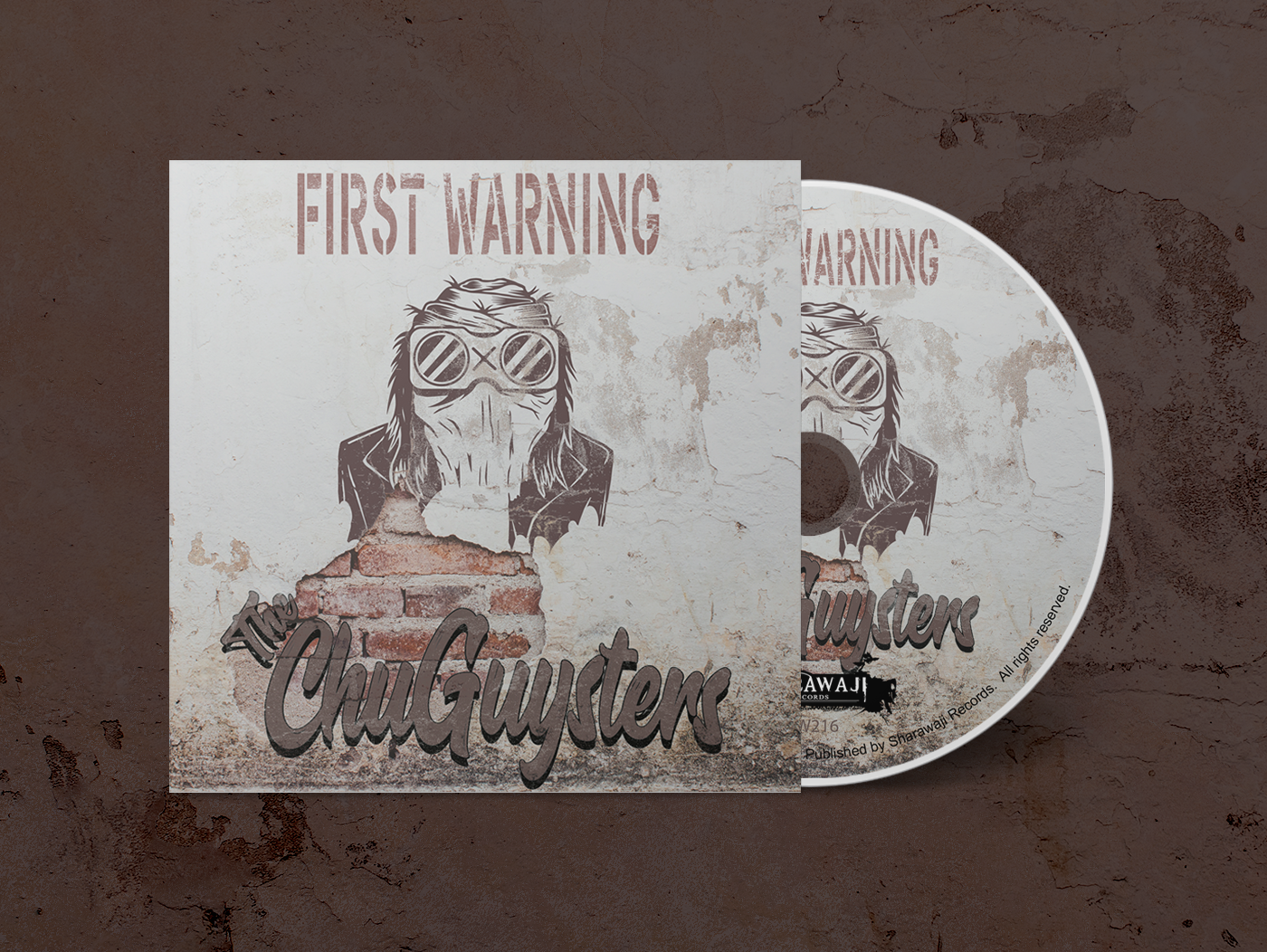 SRW216 - The ChuGuysters - First Warning (Digital Download and Jacket CD)
The ChuGuysters take you on a journey of 7 stories that tell a little about them and their home: where after the First Warning you are waiting for a Double Trap, where to meet the unknown we will need to accelerate to Fourth Space Speed and encounter the Six Ghosts of the Past, arrange an Escape in Fifth Gear, and resist the unknown and mystical number Seven, but all evil and trouble dissipate when the Third Roosters sound.
All funds from the album will be donated to the needs of Ukraine.
Peace to all, thank you for your attention!
#thechuguysters #sharawajirecords #ukraine #helpukraine #ukrainewar #ukrainetoday #ukraineunderattack #ukrainecrisis #russiainvadedukraine #stopputin #ukrainerussiawar #standwithukraine #surfmusic #astrosurf #surfrock #surf #instro #reverb #twang
Details