Recorded in 2020/21 in Syracuse, NY, featuring 12 tracks of high energy instrumental surf. Join the Bosses as they take you along on their journey of the never ending ride. 
Vinyl, CD and digital download also available.
Add it to your collection now -
#underwaterbosses  #sharawajirecords #independentrecordlabel #vinyl #surfvinyl #surfmusic #horrorsurf #instrumental #monstromental #surfrock #syracuse #fender #fenderstratocaster #stratocaster  #surf #instro #reverb #twang
Details
*** FOR IMMEDIATE RELEASE ***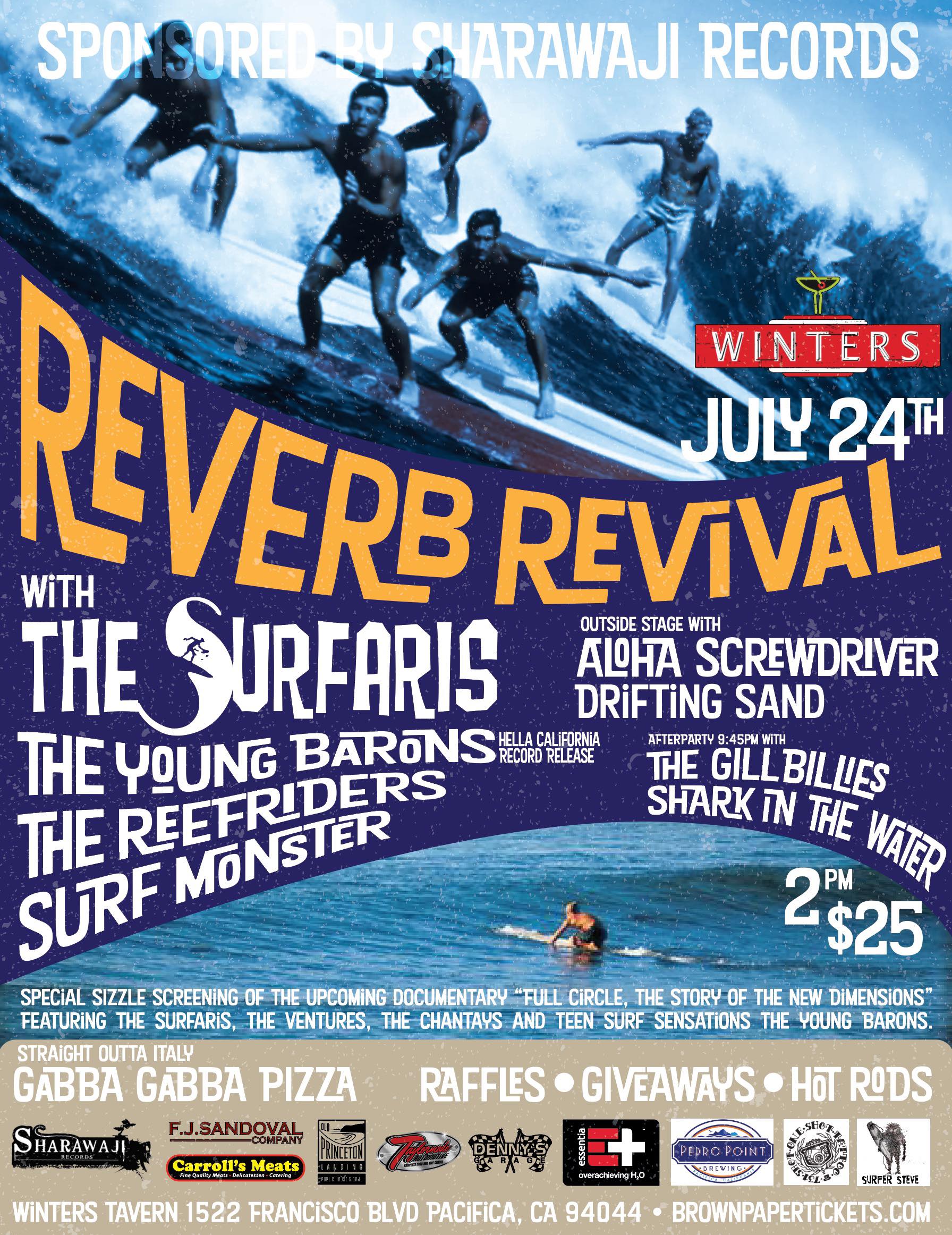 July 24th 
The Surfaris only Bay Area appearance !!
The Young Barons  - (Hella California record release party)
The Reefriders
Surf Monster
Aloha Screwdriver
**After show party starts at 9:45
With The Gillbillies and Shark in the water
Raffles, Giveaways, Gabba Gabba Pizza, Hot Rods and a special sizzle reel screening of the upcoming Surf Music documentary "Full Circle, The Story of The New Dimensions"
$25.00
Tickets available here:
https://www.brownpapertickets.com/event/5151106
Details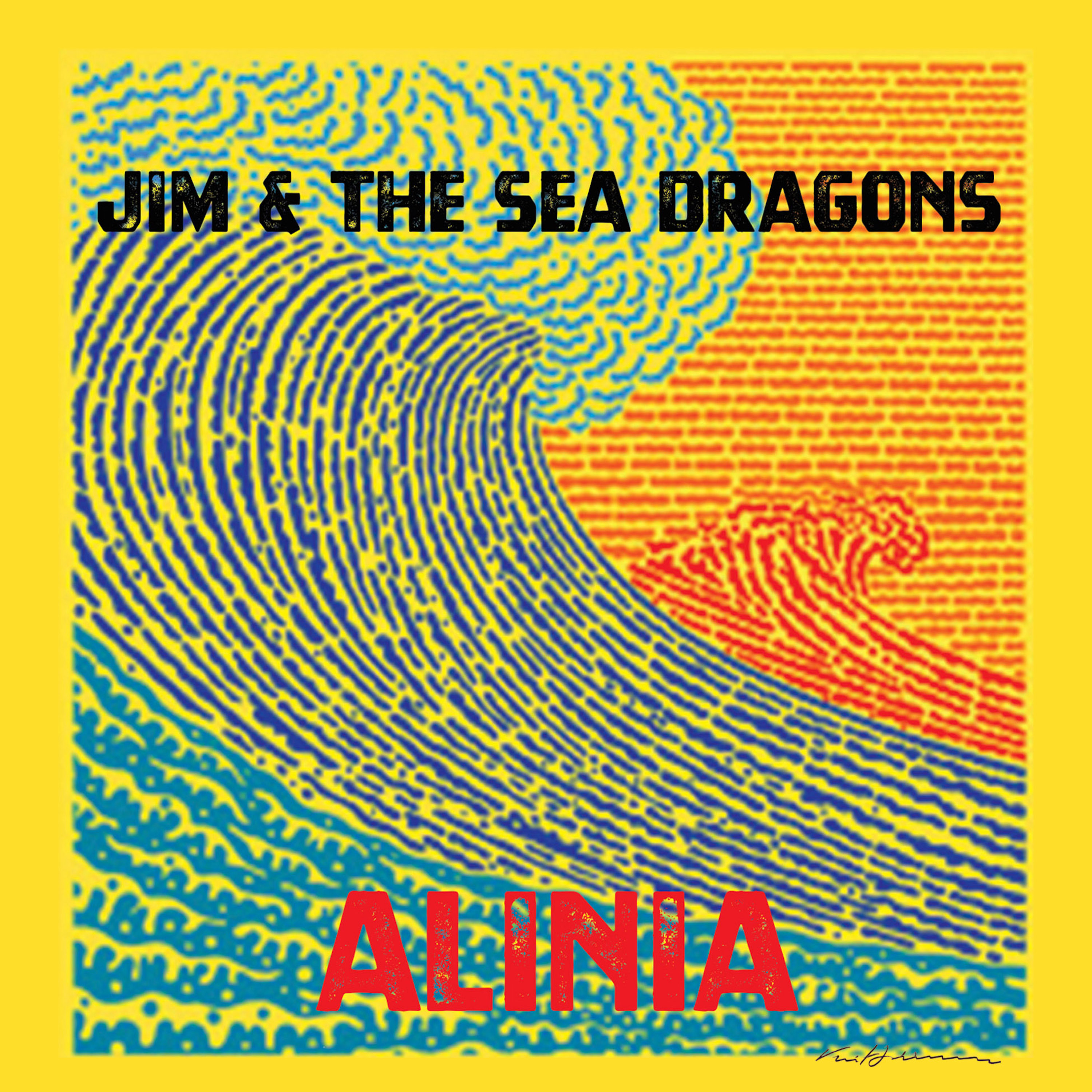 Jim And The Sea Dragons are a Central Florida based combo with influences ranging from 60's Surf, Pop and a dash of Exotica. Strong melodies and memorable songs make their music the the perfect soundtrack for a drive down your favorite coast.
">
Details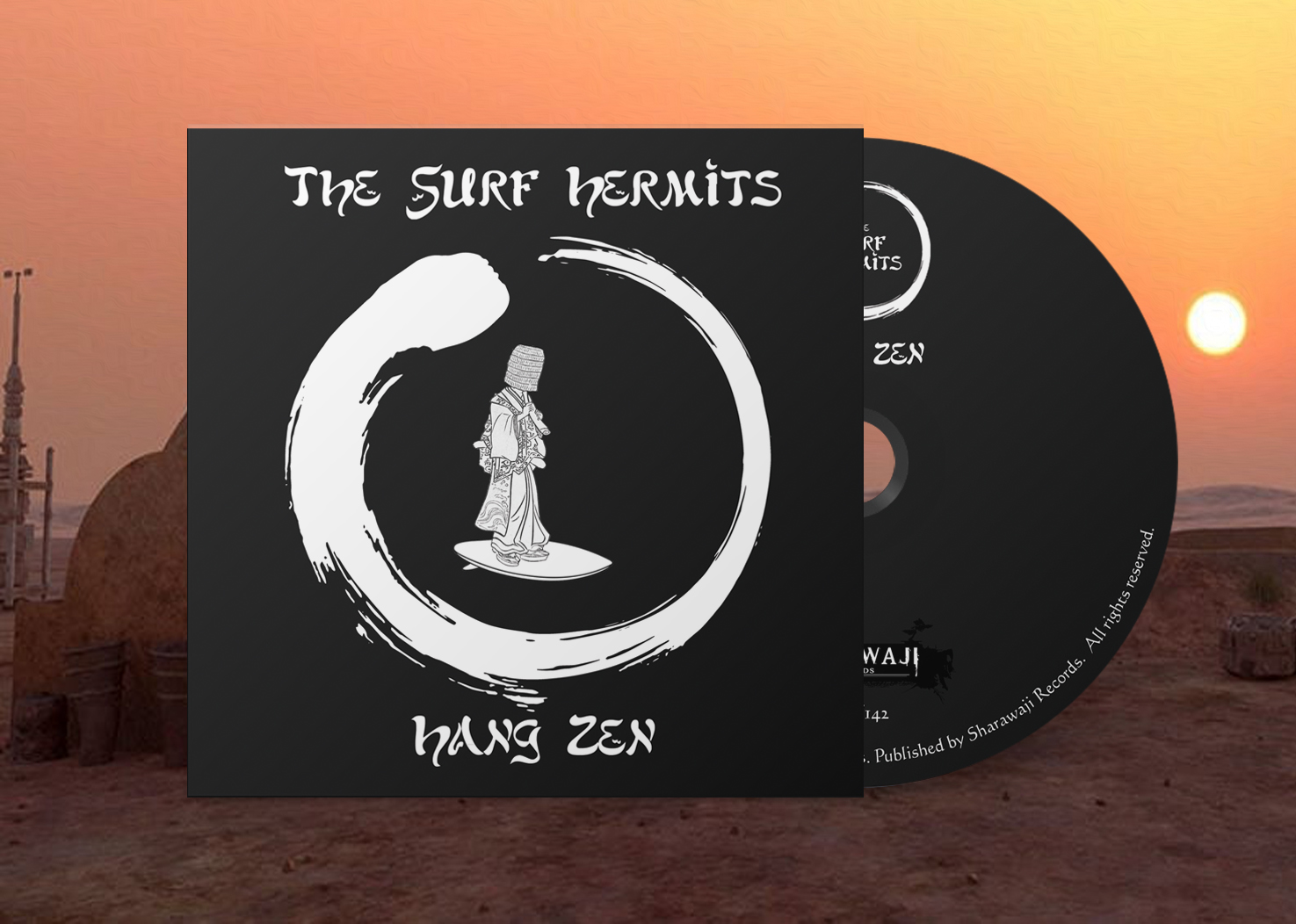 The Surf Hermits are part old west gunslinger, part wandering samurai, and part pipeline-shredding surfstravaganza. Featuring twangy guitar driven instrumentals, The Surf Hermits' debut album, Hang Zen is distinctly original and yet somehow familiar to fans of surf, spaghetti westerns, and 60s garage sounds.
https://thesurfhermits.bandcamp.com
Details
23 bands from 15 countries on one 69 minute CD playing classical world music as surf guitar instrumentals.
01. Atomicos Elektrozombies (México) - Over the waves 
(Juventino Rosas - The waltz `Sobre las olas) 
02. Sailor Ksou and the Seasick Surfers (Greece) — Penies Mpempi 
(Dimitris Stergiou - Penies Mpempi) 
03. Eldanka (Finland) - Arctic birds 
(Einojuhani Rautavaara - Cantus Arcticus) 
04. Frogman (Russia) - Dance Of The Sugar Plum Fairy
(From ballet "The Nutcracker" by P.I. Tchaikovsky)
05. RedHawkCity (Australia) - The Warriors  
 (G. P. A. Grainger - The Warriors: Music for an Imaginary Ballet)  
06. Araras Negras (Brazil) - The Black Swan 
(Heitor Villa-Lobos - O Canto do Cisne Negro)  
07. Boogie Company (Estonia) - Maidens´ Dance 
(From ballet "Tiina" by Lydia Auster) 
08. Messer Chups (Russia) - Shostakovich Beat 
(D. D. Shostakovich - Symphony No. 7 "Leningrad" Invasion Episode) 
09. I Fat Tones (Italy) - Surf Summer Storm 
(Antonio Vivaldi - Estate, Movimento III. Presto) 
10. The Jancee Pornick Casino (Germany) - Suka Blad Sinfonia 
(Ludwig van Beethoven - Symphony No.5) 
11. Captain Rico and the Ghost band (France) – Dreaminess  
(Claude Debussy - Rêverie) 
12. Moscow Beatballs (Russia) - Three-Horse Driving 
(P.I. Tchaikovsky - In the Troika/November/The Seasons) 
13. The Jagaloons (USA) - Appalachian Spring 
(Appalachian Spring - Aaron Copland) 
14. Indy Tumbita & The Voodoo Bandits (Spain ) - Ritual Fire Dance 
(Manuel de Falla - Danza ritual del Fuego) 
15. Moussaka (Serbia) - The Legend of the Beautiful Billiana  
(Biljana Platno Beleše - Traditional song and dance) 
16. HulaHoop (Russia) – Troika 
(Georgi Sviridov – Troika/Winter Road/The Snowstorm) 
17. Fit Fat ( Hungary) - Dreams of Love 
(Liszt Ferencz - Liebesträume No. 3) 
18. The Supersónicos (Uruguay) - Triste N°1 
(Eduardo Fabini - Triste N°1) 
19. The Guantanamos (Italy) - El Surfer Barbero 
(G. A. Rossini - L'Ouverture de "Il Barbiere di Siviglia") 
20. Girl Over Planet (Russia) - Prince Igor 
From opera "Kniaź Igor" by A. P. Borodin 
21. The Razorblades (Germany) - Molto Allegro Twist 
(W.A. Mozart - Symphony No 40 in G-Minor Molto Allegro)  
22. Cannibal Mosquitos (France) - Te Deum For Moskito (Marc-Antoine le Charpentier - Te Deum For Soloists)


23. The Red Elvises (USA) - Hungarian Dance № 5  
(Johannes Brahms - Ungarischer Tänze No. 5) 
Details