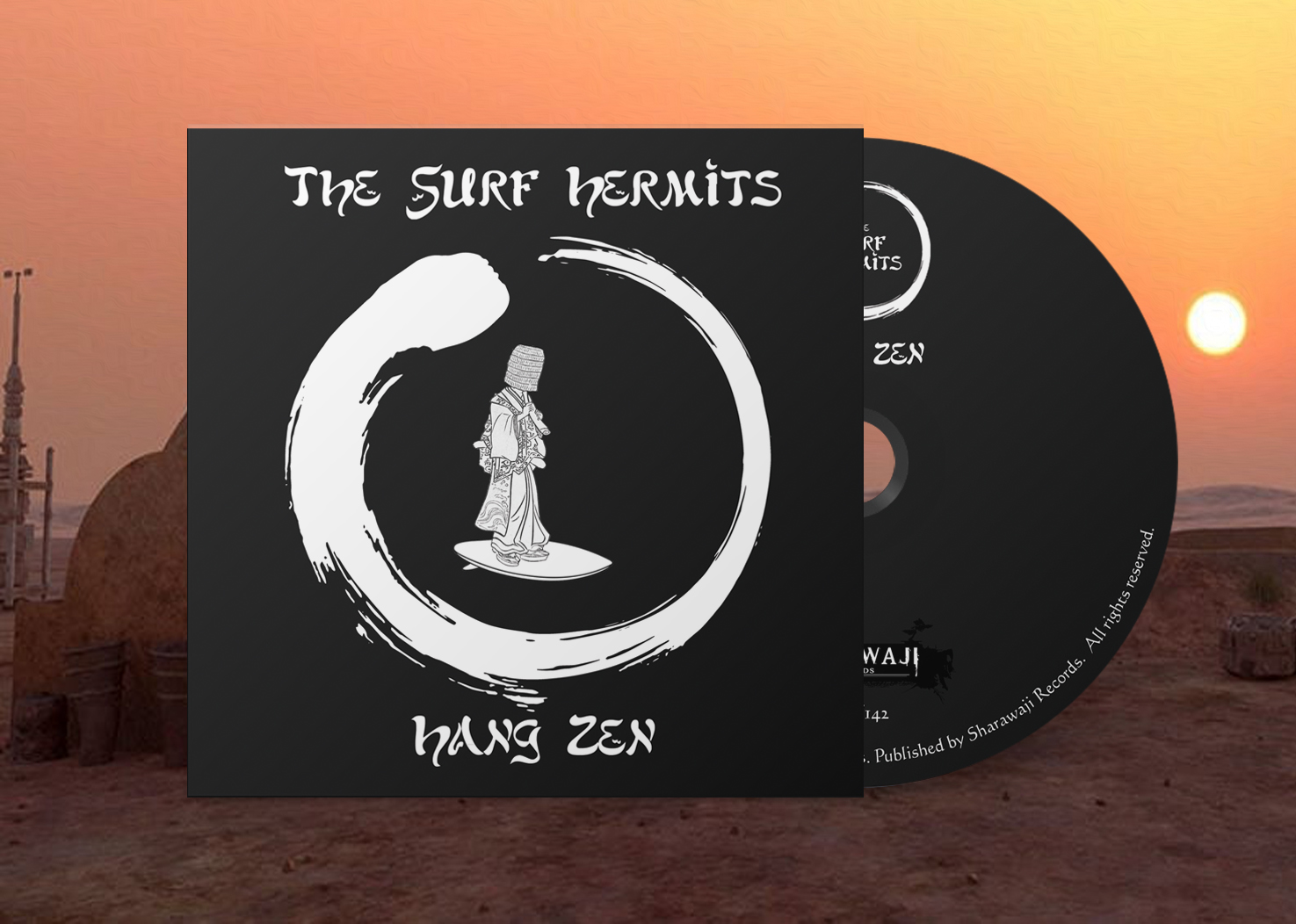 The Surf Hermits are part old west gunslinger, part wandering samurai, and part pipeline-shredding surfstravaganza. Featuring twangy guitar driven instrumentals, The Surf Hermits' debut album, Hang Zen is distinctly original and yet somehow familiar to fans of surf, spaghetti westerns, and 60s garage sounds.
https://thesurfhermits.bandcamp.com
Details
23 bands from 15 countries on one 69 minute CD playing classical world music as surf guitar instrumentals.
01. Atomicos Elektrozombies (México) - Over the waves 
(Juventino Rosas - The waltz `Sobre las olas) 
02. Sailor Ksou and the Seasick Surfers (Greece) — Penies Mpempi 
(Dimitris Stergiou - Penies Mpempi) 
03. Eldanka (Finland) - Arctic birds 
(Einojuhani Rautavaara - Cantus Arcticus) 
04. Frogman (Russia) - Dance Of The Sugar Plum Fairy
(From ballet "The Nutcracker" by P.I. Tchaikovsky)
05. RedHawkCity (Australia) - The Warriors  
 (G. P. A. Grainger - The Warriors: Music for an Imaginary Ballet)  
06. Araras Negras (Brazil) - The Black Swan 
(Heitor Villa-Lobos - O Canto do Cisne Negro)  
07. Boogie Company (Estonia) - Maidens´ Dance 
(From ballet "Tiina" by Lydia Auster) 
08. Messer Chups (Russia) - Shostakovich Beat 
(D. D. Shostakovich - Symphony No. 7 "Leningrad" Invasion Episode) 
09. I Fat Tones (Italy) - Surf Summer Storm 
(Antonio Vivaldi - Estate, Movimento III. Presto) 
10. The Jancee Pornick Casino (Germany) - Suka Blad Sinfonia 
(Ludwig van Beethoven - Symphony No.5) 
11. Captain Rico and the Ghost band (France) – Dreaminess  
(Claude Debussy - Rêverie) 
12. Moscow Beatballs (Russia) - Three-Horse Driving 
(P.I. Tchaikovsky - In the Troika/November/The Seasons) 
13. The Jagaloons (USA) - Appalachian Spring 
(Appalachian Spring - Aaron Copland) 
14. Indy Tumbita & The Voodoo Bandits (Spain ) - Ritual Fire Dance 
(Manuel de Falla - Danza ritual del Fuego) 
15. Moussaka (Serbia) - The Legend of the Beautiful Billiana  
(Biljana Platno Beleše - Traditional song and dance) 
16. HulaHoop (Russia) – Troika 
(Georgi Sviridov – Troika/Winter Road/The Snowstorm) 
17. Fit Fat ( Hungary) - Dreams of Love 
(Liszt Ferencz - Liebesträume No. 3) 
18. The Supersónicos (Uruguay) - Triste N°1 
(Eduardo Fabini - Triste N°1) 
19. The Guantanamos (Italy) - El Surfer Barbero 
(G. A. Rossini - L'Ouverture de "Il Barbiere di Siviglia") 
20. Girl Over Planet (Russia) - Prince Igor 
From opera "Kniaź Igor" by A. P. Borodin 
21. The Razorblades (Germany) - Molto Allegro Twist 
(W.A. Mozart - Symphony No 40 in G-Minor Molto Allegro)  
22. Cannibal Mosquitos (France) - Te Deum For Moskito (Marc-Antoine le Charpentier - Te Deum For Soloists)


23. The Red Elvises (USA) - Hungarian Dance № 5  
(Johannes Brahms - Ungarischer Tänze No. 5) 
Details
FOR IMMEDIATE RELEASE
The Young Barons are teen surf sensations from the Bay Area of California hell bent on keeping rock n roll alive. They've been playing wild shows across the state with top acts, and are being featured in an upcoming documentary about an influential first wave band.
These guys are the real deal, there is a hot-rodded intensity to the performances recorded at GET REEL STUDIOS, and the mastering by Gary Hobish brings out lush, psychedelic undertones. It's nine tracks of rock n roll riot celebrating surf music and California culture that you'll want to spin again and again. The vinyl edition SRW077 12 inch LP is expected in May 2021, and the digital and CD edition SRW078 available January 2021. The vinyl album was recorded, mixed, mastered, printed, pressed and manufactured in California.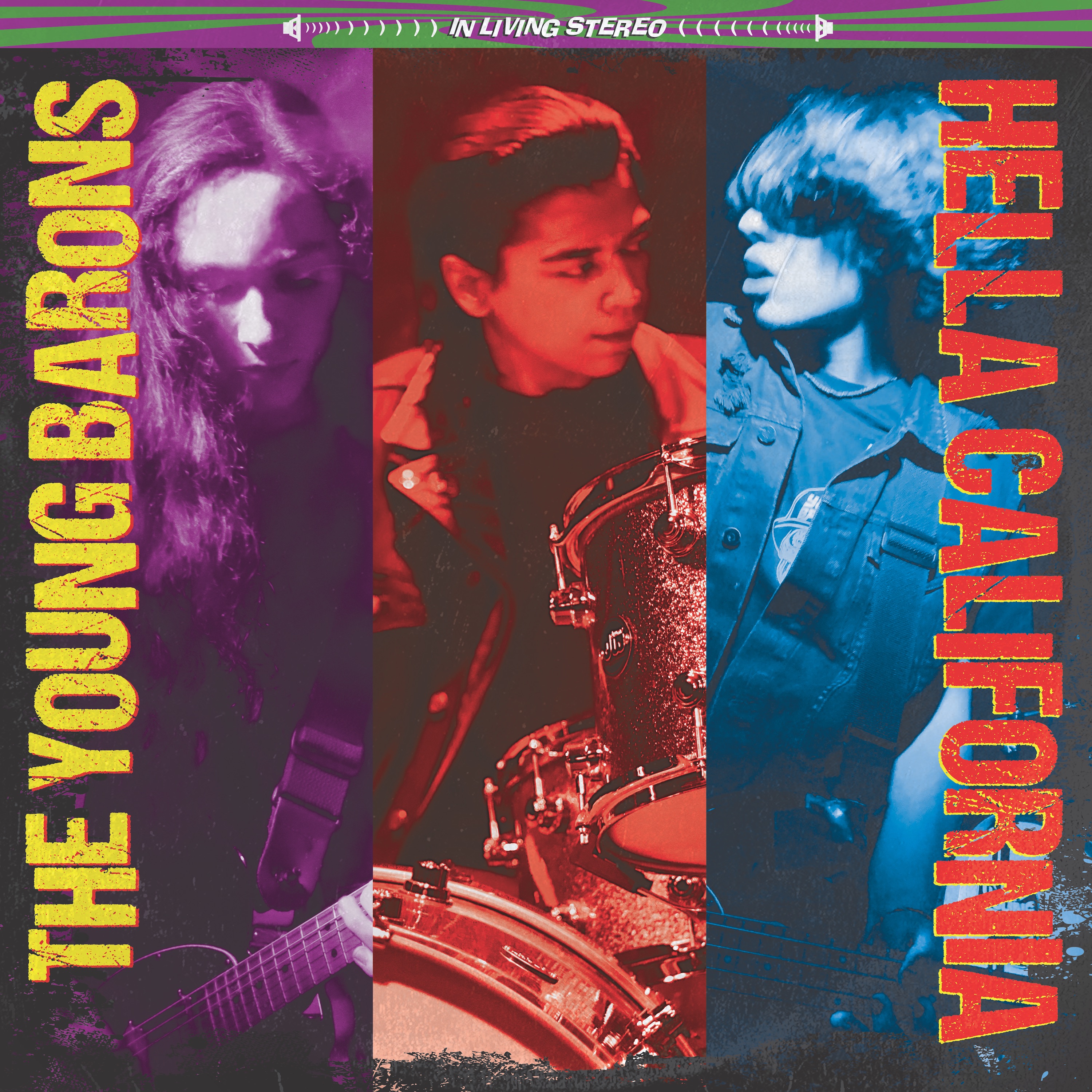 Details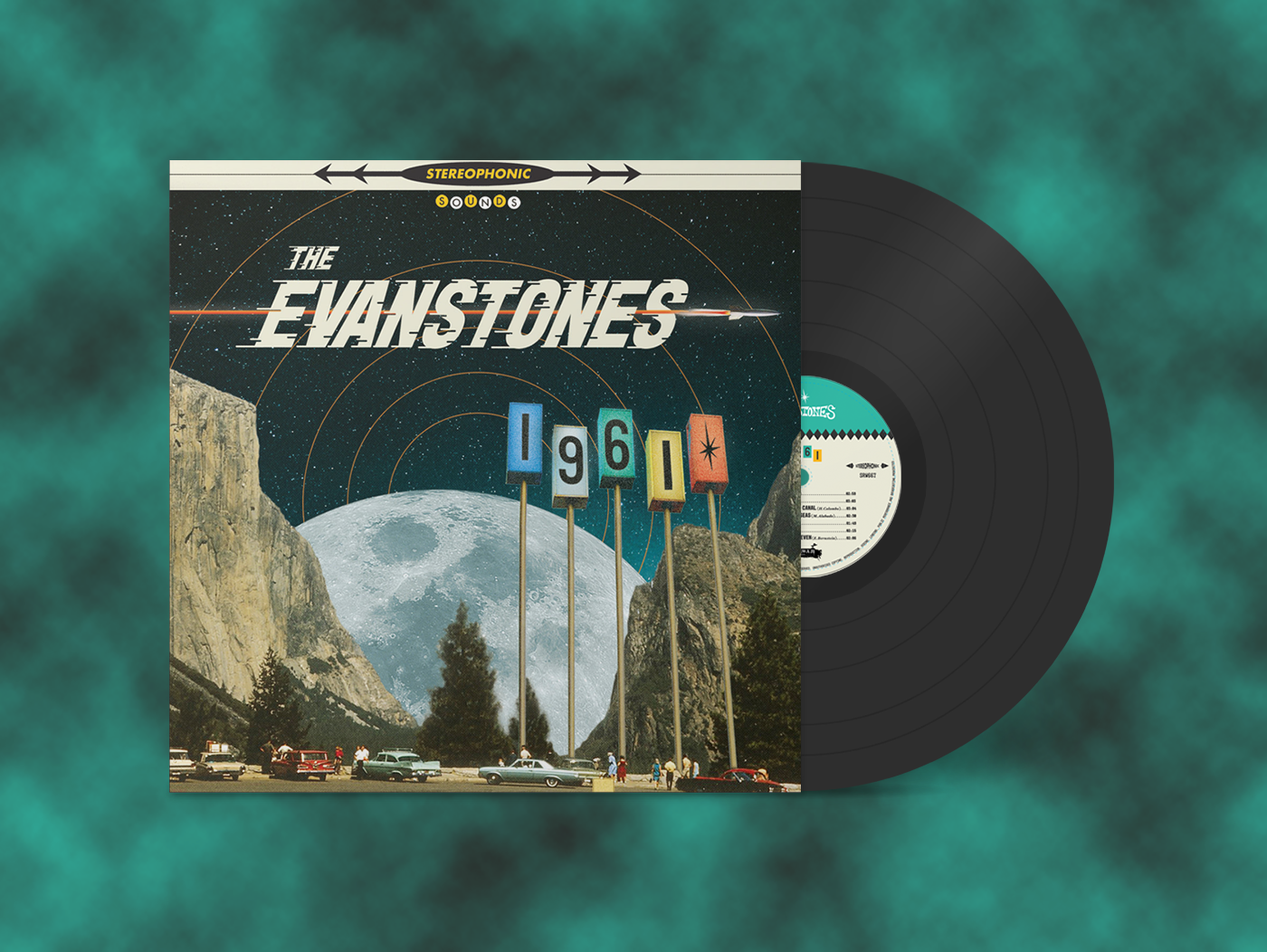 SRW667 The Evanstones - 1961 (180gm black vinyl LP)
#theevanstones #sharawajirecords #surfmusic #surfvinyl #vinyl #fenderjaguar #fenderjazzmaster #mosrite #ekoguitars #seattle #surfguitar #surfguitar101 #instro #reverb #twang
Details
SRW128 Bali Lamas - high times / low tides now available on audiophile grade 150gm black vnyl.
Add it to your collection here -
#balilamas #sharawajirecords #surfmusic #instrumental #lounge #spy #exotica #surfguitar #fender #fenderstratocaster #stratocaster #baltimore #surf #instro #reverb #twang
Details